This article is about Infinity Insurance Customer Service Contact Phone Number, Email, Social, Live chat, Login, Complaint Links– INFINITY INSURANCE is one of the fastest-growing companies in the industry that offers property and casualty insurance services, as well as provides life insurance products. The company was founded in 1955 and headquartered in Birmingham, Alabama. They are providing all contact details like Email addresses, phone numbers etc. We are providing you the list of that contact details and also links of their social websites accounts or pages.
General Contact Details:
Address:
Infinity Insurance
2201 4th Avenue North
Birmingham, AL 35203
United States
PHONE NUMBER:
Report a Claim
1-800-334-1661
24 Hours, 7 Days a Week
Get a Quote
1-800-463-4648 ( 1-800-INFINITY )
8:00 a.m. – 8:00 p.m.  CST, M-F
8:00 a.m. – 5:00 p.m.   CST, Sat
Customer Service
1-800-782-1020
8:00 a.m. – 6:00 p.m.   LOCAL Time, M-F
10:00 a.m. – 3:00 p.m. LOCAL Time, Sat
Commercial Auto
1-800-722-3391
8:00 a.m. – 6:00 p.m.   LOCAL Time, M-F
10:00 a.m. – 3:00 p.m. LOCAL Time, Sa
Infinity DriverClub®
1-855-697-4611
24 Hours, 7 Days a Week
Classic Collectors
1-800-252-5233
1-877-722-3391
8:00 a.m. – 5:00 p.m. CST, M-F
Email:
FOR MORE DETAILS: If anyone wants to get more contact information then they can visit this link- @contact-infinity
Social Media Websites:
Company Profile "Infinity Auto"-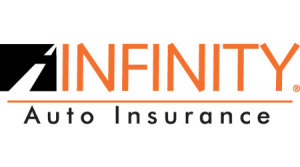 ABOUT: Infinity takes pride in serving others not just by providing insurance products, but also by acting as a trusted advisor to our core demographics. Infinity Property & Casualty Corporation (NASDAQ: IPCC) is a national provider of car insurance. Infinity Insurance, is a top-performing insurance brand.
Other famous companies:
Comment below with your views about this company.